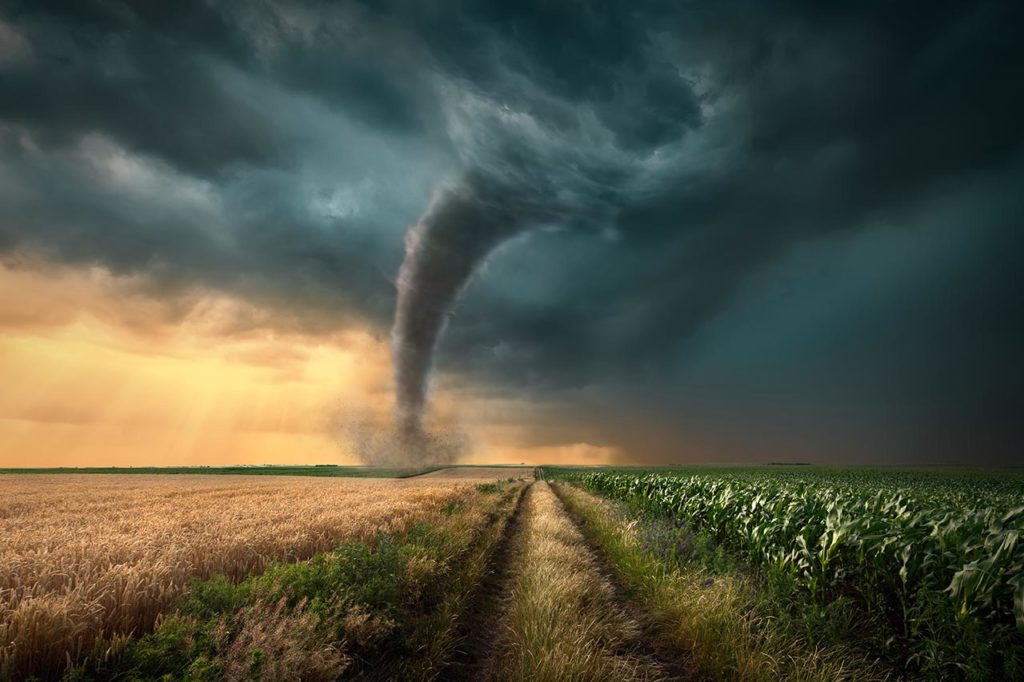 How many natural catastrophes have happened in our world in just the past ten years?  More than most people want to think–floods, hurricanes, earthquakes, tsunamis, volcanoes, tornadoes.
But did you ever stop to think that God is in control of all of these natural "disasters"?  Even many insurance companies still refer to all of these events as "acts of God."
Psalm 107:25 says,
"For he commandeth, and raiseth the stormy wind, which lifteth up the waves thereof."
In Haggai 2:21, God says "I will shake the heavens and the earth."  And in Jonah chapter 1, it was God who sent a great storm as Jonah tried to escape God's plan for him.
All of these "natural disasters" are under God's control. And while many people have died from events like these, there are always those who miraculously survive, even though they are right in the middle of things.
Our life, and our death, are controlled by God.  He allows, and sometimes even causes, all the events that happen in our lives, even the "disasters." And we cannot question why God does what He does, but we must continue to trust that He does all things well.
Psalm 34:19 is really the only answer we need: "Many are the afflictions of the righteous: but the LORD delivereth him out of them all."
Sometimes, God keeps us safe from harm and death, but sometimes God will "deliver" His children by removing them from the earth. In either case, He is always faithful, and He is always good.
Social Share