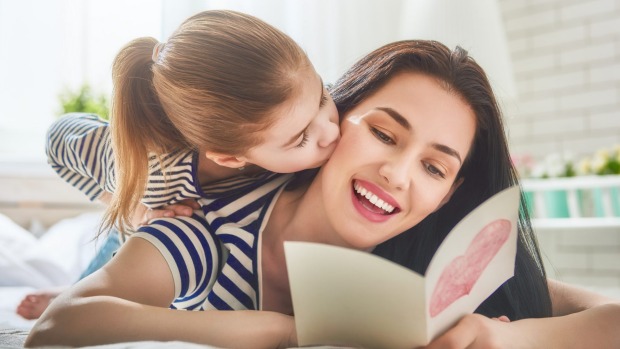 The idea of what makes a good mother changes, depending on your perspective and place in life.
When my children were younger, it was always a challenge to get them to eat healthy food on a regular basis.  Sometimes, the struggle was so overwhelming that success was redefined as just getting them to eat three meals in a day that had some kind of nutrition in them.  On one particularly challenging day for our family, my wife was already worn out even before breakfast started.  As I came down to the breakfast table, there sat my children, all eating chocolate cake and milk.  Totally confounded, I asked what was going on, and my children replied almost in unison, "Mom is great! She gave us chocolate cake for breakfast!"
Obviously, their perspective at that point of what made a great mother was much different than what God says a great mother is:
"Favour is deceitful, and beauty is vain: but a woman that feareth the LORD, she shall be praised" (Proverbs 31:30).
Great mothers are defined by God as those who live in reverence of Him, using His standard of holiness and love as the measuring line.  Understanding that their children are just part of their stewardship before God, they teach them in wisdom and kindness (Proverbs 31:26).
Chocolate cake for breakfast may be fun once in a while, but fun times like that are not nearly as important as the consistent example of a God-fearing mother.
Social Share