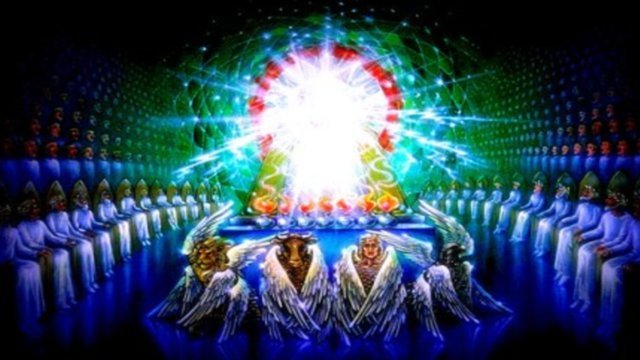 There are many people who have claimed to have died and gone to heaven and then returned with descriptions of what they saw and experienced.  Some say they met deceased family members and friends. Others said they saw perfect versions of animals roaming together in peace.  Many say they met Jesus in person, and yet the descriptions they give of Him are not all the same.
What is interesting, though, is that most of their descriptions of heaven do not even come close to what we read in Scripture from people who actually saw it.  The Apostle John describes what he saw in heaven:  angels and elders, worshipping around the throne of God.
In Revelation 4:8, He describes that worship—
"and they rest not day and night, saying, Holy, holy, holy, Lord God Almighty, which was, and is, and is to come." In verses 10-11, he continues, "The four and twenty elders fall down before him that sat on the throne, and worship him that liveth for ever and ever, and cast their crowns before the throne, saying, Thou art worthy, O Lord, to receive glory and honor and power: for thou hast created all things, and for thy pleasure they are and were created."
When Isaiah described his vision of heaven in Isaiah 6, he had the exact same description, minus the elders.  Ezekiel has a very similar vision in Ezekiel chapter 1.
Heaven is not what we imagine it to be.  It is an eternal existence where the Lord of heaven and earth will be worshipped continually by all those who are in His presence.
And to be with Him in person as we worship will be the best eternity possible.
Social Share