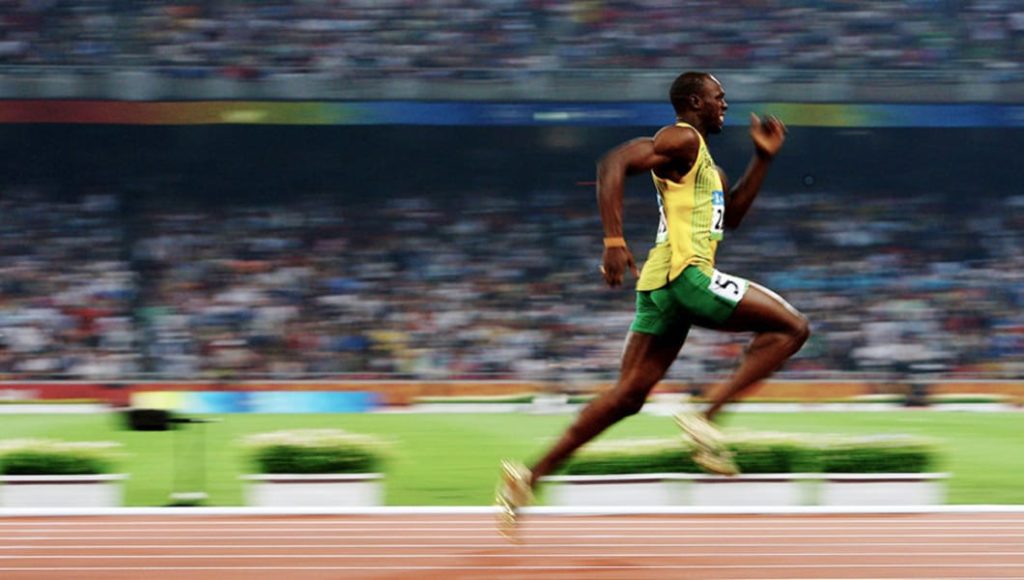 Usain Bolt holds the title of being the "fastest human being who has ever lived."  He has received 8 Olympic Gold Medals and currently holds the world record for the 100 meter sprint with a top speed of almost 30 miles per hour.  In many of his races, he was so far ahead of the competition, that he eased up for the last few yards and still won easily.
We might say that he has "superhuman" speed.  Yet, the Bible records someone who ran much faster—Elijah.
After defeating the prophets of Baal on Mount Carmel, Elijah prays for rain. When a "little cloud" rises out of the sea, Elijah knows it's time to run. King Ahab was already riding in his chariot to stay ahead of the storm–his top speed would have been about 35 miles per hour. But 1 Kings 18:46 tells us,
"And the hand of the LORD was on Elijah; and he girded up his loins, and ran before Ahab to the entrance of Jezreel."
With God's help, Elijah outran Ahab's horses over a distance of 20 miles. That was not superhuman; that was a miracle of God's power.
Elijah was not a sprinter or an Olympic athlete.  He was a prophet of God that trusted in the power of God to fulfill his calling.
While this 20-mile dash was an extraordinary manifestation of God's power, remember that Elijah had just prayed down fire from heaven to consume his sacrifice.
God will provide all the power we need to fulfill our ministry.  That's why Paul says in Philippians 4:13,  "I can do all things through Christ who strengthens me."
Social Share