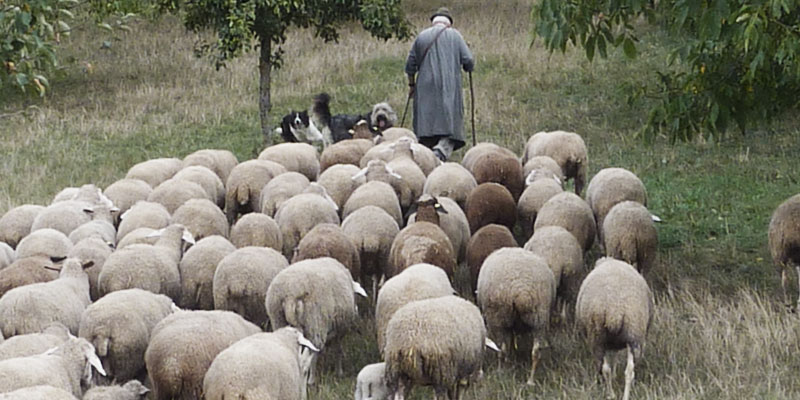 Most people in churches today are familiar with the 23rd Psalm which presents Jesus Christ as our Shepherd.  Jesus called Himself the "Good Shepherd" in John 10:14, and said that He knows His sheep and they know Him.
But the term shepherd is applied to another group of people in the Bible as well:  elders and pastors.
In 1 Peter 5:2-3, the apostle addresses elders in the church and exhorts them to
"shepherd the flock of God that is among you, exercising oversight, not under compulsion, but willingly, as God would have you; not for shameful gain, but eagerly;   not domineering over those your charge, but being examples to the flock."
God has called pastors and elders to lead and care for the congregation as a shepherd would take care of his sheep.
Since Christ is the "head Shepherd" and the sheep are His, then pastors and elders are just "under-shepherds" who work under the Head Shepherd's authority.  As Christ's sheep in response to that authority, believers should then submit to the godly leadership and example of our under-shepherds, as Hebrews 13:17 says: "Obey your leaders and submit to them, for they keep watch over your souls…"
Social Share