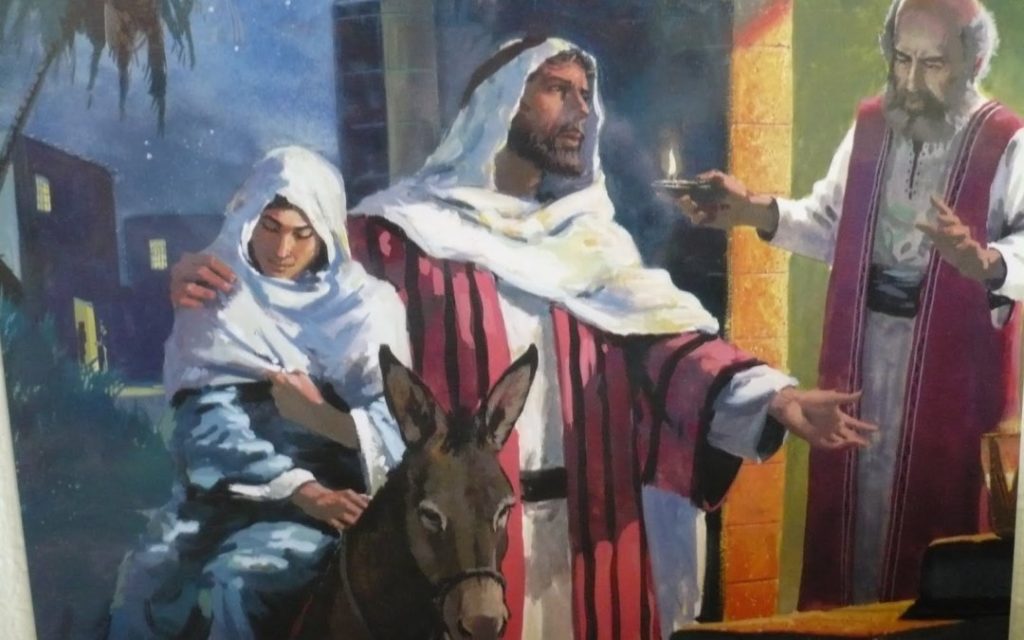 In Luke 2 we read about the birth of Christ in Bethlehem that took place over 2000 years ago.
In verse 7, the Bible tells us,
"And she brought forth her firstborn son, and wrapped him in swaddling clothes, and laid him in a manger; because there was no room for them in the inn."
The last phrase of that verse is a sad statement, but it reminds us of the real meaning of Christmas.
Mary and Joseph were not out in the wilderness alone. They were in the middle of a crowded city, surrounded by thousands of people doing their own thing. I am sure that Mary and Joseph knocked on many doors but were turned away at every place. No one had room for them, in their houses or in their schedules. Everyone in the city missed the most blessed event in the history of mankind, because they were too busy in their own lives to make time and room for someone in need.
How many times have we turned away a Joseph or Mary and missed the blessing that God wants to give us through serving others?
Christmas is about God giving us His Son to meet our greatest need. Let us not be so focused on our own lives that we miss practicing the real meaning of Christmas with others.
Social Share