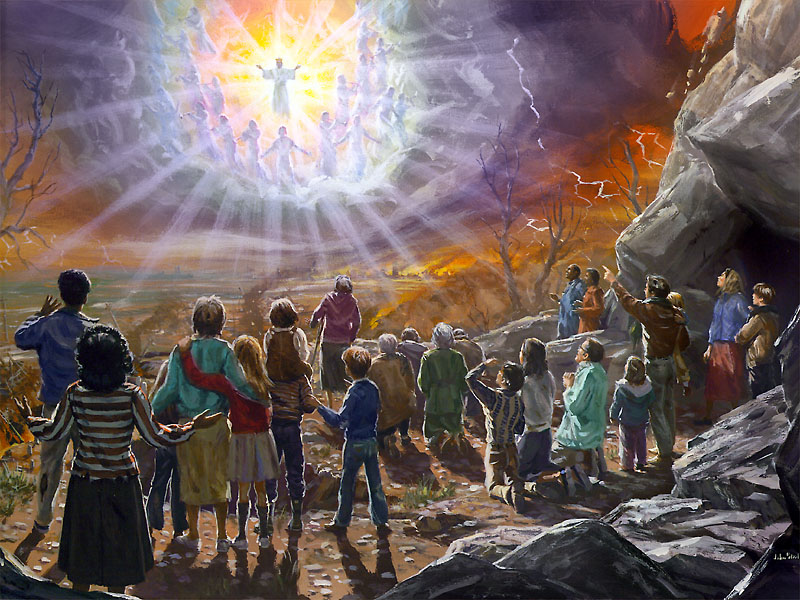 Although most consider the hymn, Joy to the World, to be a Christmas carol, the song was actually intended to be a song about the Second Coming of Christ.
Its composer was Isaac Watts, a pastor and prolific hymn writer who lived from 1674 until 1748. When he penned the words to this hymn, his intention was to convey the message of joy that the world, and especially the Jews, would experience when Christ comes back to earth at the beginning of the Millennial Kingdom when He will destroy His enemies and establish His reign over all the earth.
The context of "Joy to the World" is found in Psalm 98, which looks forward to the Messiah's return at the end of the Tribulation.  Verse 4 is the pinnacle of the psalm as it proclaims:
"Make a joyful noise unto the LORD, all the earth: make a loud noise, and rejoice, and sing praise." 
From this Psalm comes the message of joy that will flood the earth because Christ has come as its King. All of heaven and earth will sing His praises as He rids the world of sin and restores His people, Israel.
Therein we can truly find joy, knowing that our Redeemer lives and is coming back to rule in righteousness forever!
Social Share