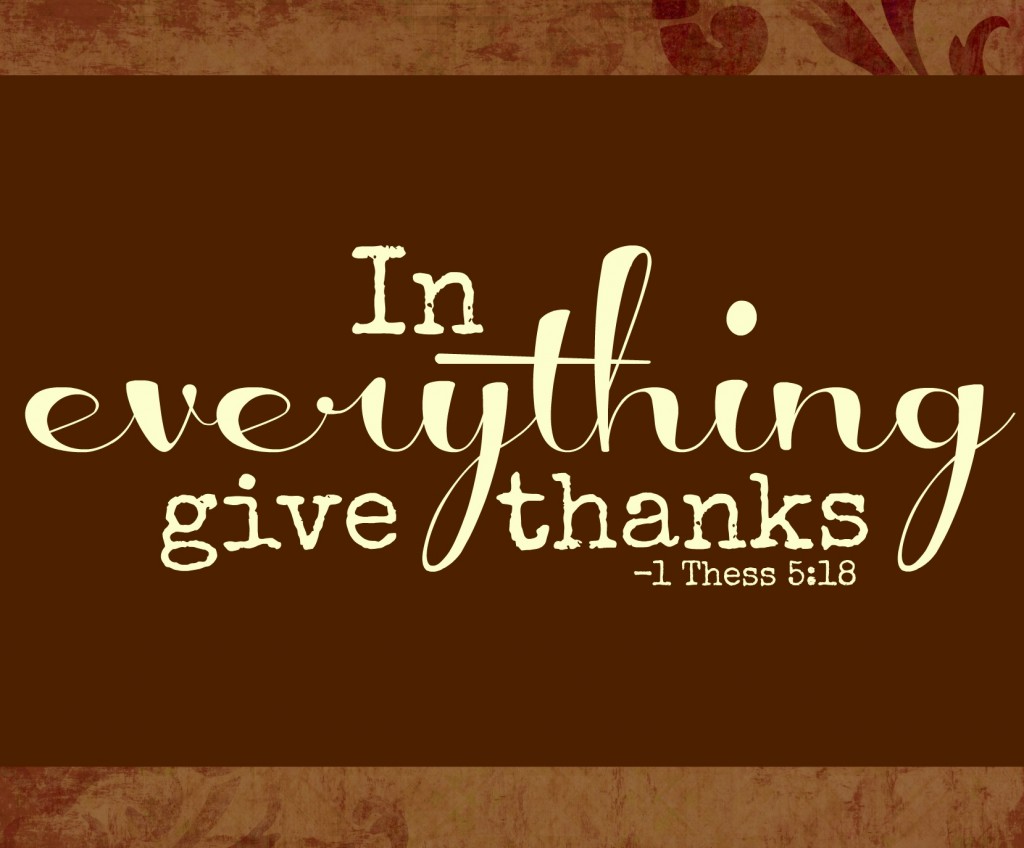 As we approach the Thanksgiving holiday, we tend to shift our focus from the struggles of everyday life to the "good" things for which we can thank God.
James 1:17 reminds us,
"Every good gift and every perfect gift is from above, and cometh down from the Father of lights, with whom is no variableness, neither shadow of turning."
So we know that all the good things in our life come from God's hand and we can thank Him for them. But what is interesting is that this verse is at the end of a section of Scripture that begins with this admonition: "My brethren, count it all joy when you fall into various kinds of trials" (James 1:1). 
James is telling us that EVERYTHING we receive from God, both blessings and trials, are God's good gifts to us, and therefore, we should be thankful to Him for the trials as well as the blessings.  That is why 1 Thessalonians 5:18 commands us, "In everything give thanks: for this is the will of God in Christ Jesus concerning you."
This Thanksgiving, don't forget to also thank God for the hard times of your life, for it is through these that He wants to draw us closer to Himself.
Social Share