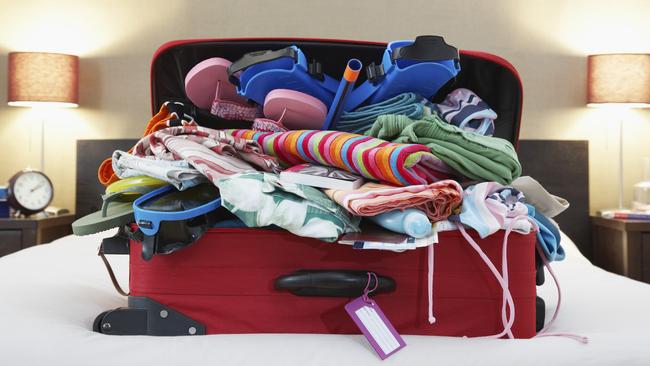 How much is enough?  Have you ever asked yourself that question?
When we pack for a trip or plan for a large gathering, that question becomes the focus of our preparation. But that question also applies to our finances, our house, our cars, everything we own.  How much is enough?
Unfortunately, many people never think they have enough and continue to try to add more and more to their personal inventory.
But as believers, God has already answered that question for us. Ephesians 1:3  tells us,
"Blessed be the God and Father of our Lord Jesus Christ, who hath blessed us with all spiritual blessings in heavenly places in Christ:"
We have ALL SPIRITUAL BLESSINGS in Jesus Christ, Paul says. And in Colossians 2:10, he adds this note: " And ye are complete in him." Complete…that means enough.
All we need is found in Jesus Christ. He is the answer to every question; He is the solution to every problem; He is the substance of every need.  In Jesus, we have enough.
Jeremiah came to understand this, even through immense struggles and persecution, as he wrote in Lamentations 3:24,  "The LORD is my portion, saith my soul; therefore will I hope in him."
There is nothing else that we should put our confidence or hope in other than Jesus Christ. If we have Him, we have everything that we need. And that is why Paul could confidently say in Philippians 4:19,  "But my God shall supply all your need according to his riches in glory by Christ Jesus."
Jesus is enough.
Social Share