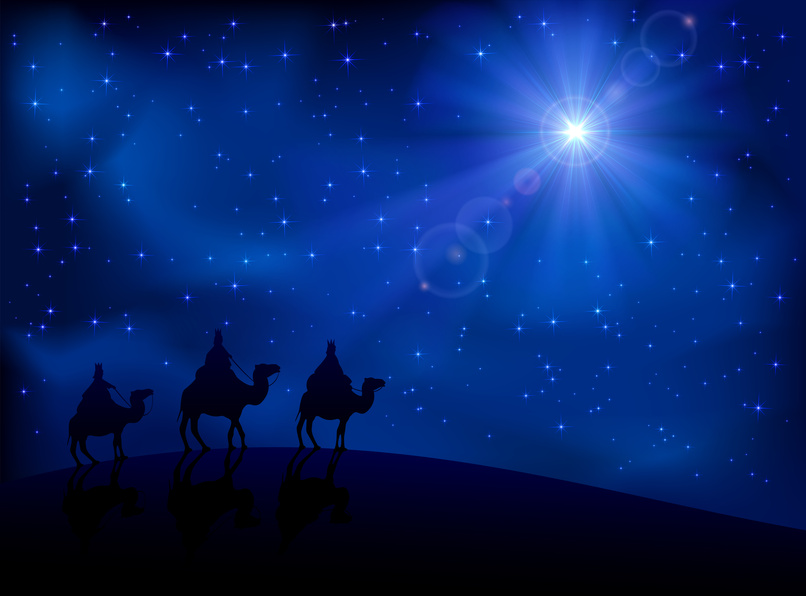 In Matthew chapter 2, we read the account of the star which led the wise men to the house where Jesus was in Bethlehem.  Although we know that this was not any ordinary star, we do not know much about it other than what is told us in Scripture.
The Bible says that "His star" appeared in the east and it caused the wise men to set out on their journey to find the new King and worship Him. The Bible does not say that the star led them to Jerusalem, where they inquired of Herod about the new King.  It just says that they saw the star and came to Jerusalem in search of the new King.
Matthew 2:9 tells us about the final leg of their journey:
"After hearing the king, they went their way; and the star, which they had seen in the east, went on before them until it came and stood over the place where the Child was."
Much like the pillar of fire and cloud that led the Israelites through the wilderness, the light of this star led the wise men to the exact location of the newborn Christ.
Just three chapters later in Matthew 5, Jesus tells his followers that we are "the light of the world."  God has appointed us as His "stars" in this world to use the light of the Gospel to lead men to Christ, just as that Christmas star led the wise men to the newborn King.
Social Share