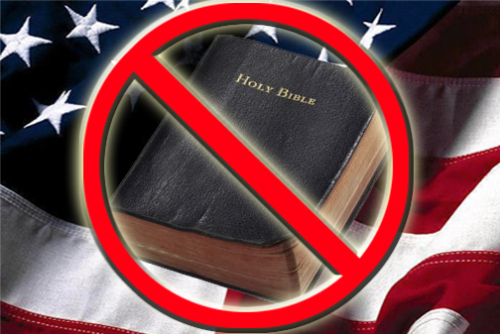 In March of this year, a Finnish lawmaker was charged with a hate crime for publishing a picture of her Bible opened to Romans 1:24-27, which condemns homosexuality as a sin.  It was just a photo, nothing else, yet that was considered a crime in Finland.
In 2015, the Supreme Court of the United States held that same-sex couples could not be excluded from the fundamental right to marry.
Preaching the truth of Scripture is a crime in some countries and may become a crime in our country, as well. In some countries, it is a crime just to BE a Christian and they are being imprisoned and even killed.  It is possible that we will soon see American pastors and Christians going to jail just for believing and sharing what God says is true.
Yet, Revelation 2:10 tells us the same thing it did to believers when it was written:
"Fear none of those things which thou shalt suffer: behold, the devil shall cast some of you into prison, that ye may be tried…be thou faithful unto death, and I will give thee a crown of life."
Faith can be defined as submitting to God's truth as the authority of our life. When God's authority is challenged, the question is whether we will stand firm, trusting God to take care of us, or whether we will withdraw in fear.
Persecution is coming. When it does, will you be faithful or fearful?
Social Share